Go! Geopark

Tajima Kogen Botanical Garden
The area around the Tajima Kogen Botanical Garden is home to some 3,000 wild fauna. Here you will find the Wachi Japanese Judas Tree, which is over 1,000 years old and has a trunk 16m wide. It is designated as a national prefectural monument. Located upstream of this tree, 5,000 tons of water gush forth at a constant 10 degrees Celsius year-round. It is designated as one of the one hundred finest Heisei water sources.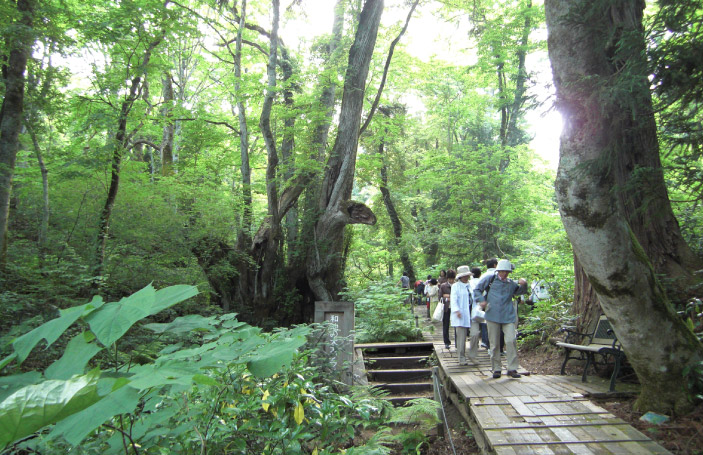 Midori no Tawaraishi
Volcanic flows that gushed forth about 200,000 years ago rapidly cooled and produced this hardened basalt formation.
70m across and 20m tall, it features columnar, vertical cracks in a uniform fashion. Each crack is 50m in radius and has a four-, five-, or six-sided form when seen in cross-section. The rock face is cracked in a way that resembles a straw bale, giving it its name in Japanese.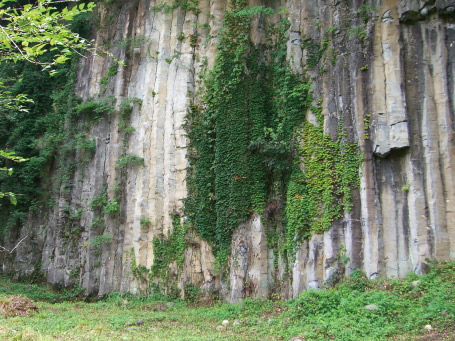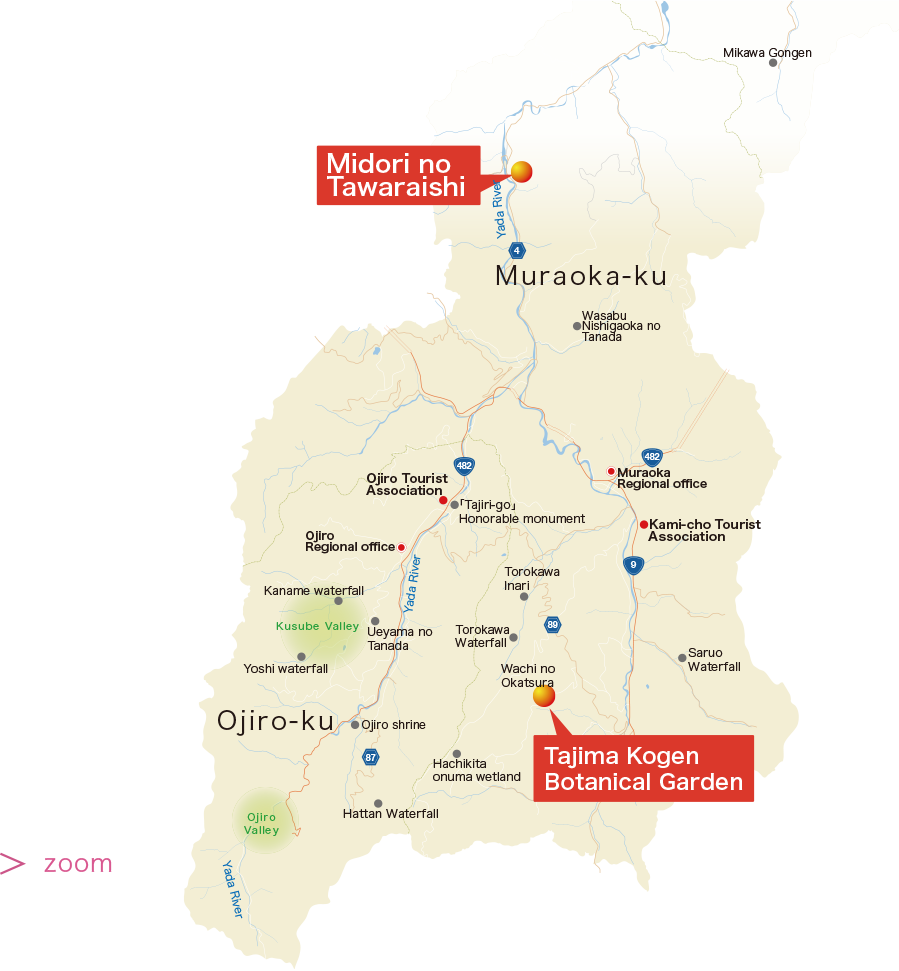 Kusube Valley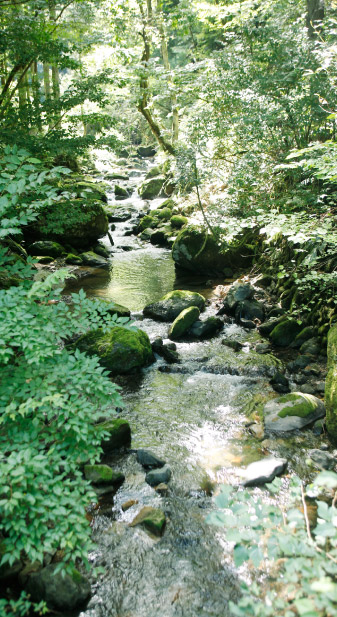 Kusube Valley/Kaname no Taki
Pyroclastic flows caused by volcanic activity about three million years ago produced a hardened bedrock that gives these falls a smooth flow.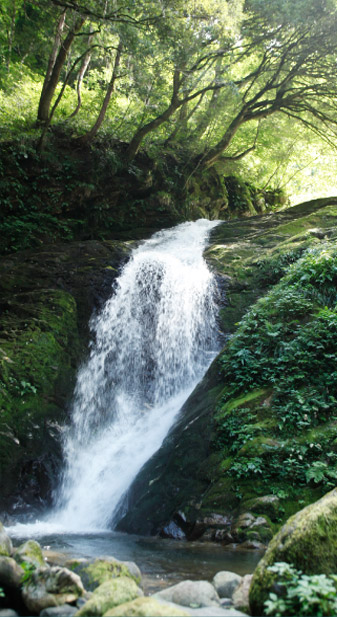 Saruo Falls
The name for these falls comes from the Japanese concept of the view of the falls resembling a monkey's tail.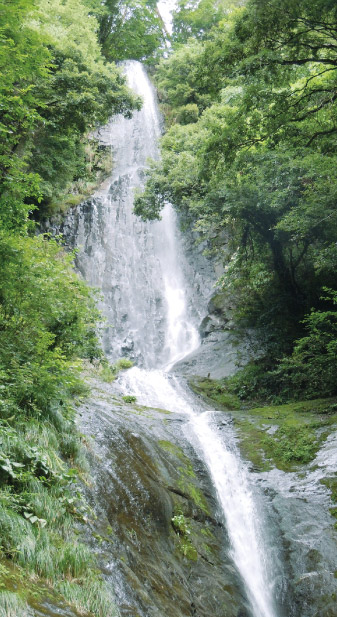 Yoshitaki Falls
The Yoshitaki Falls, located on the Kusube River, are a natural prefectural monument. The upper tier has a 23m drop, and the lower a 5m drop, for a total drop to the bottom of 28m. The top of the falls is formed out of andesite that is the result of hardened lava that flowed forth three million years ago.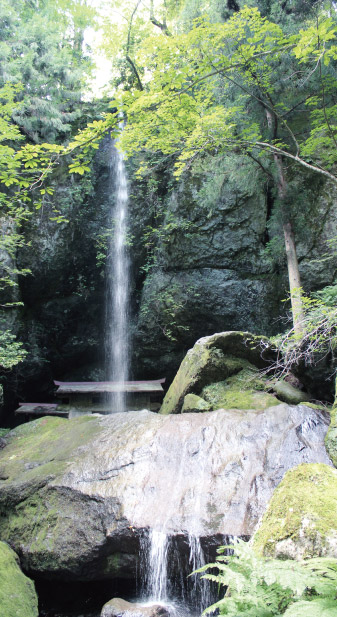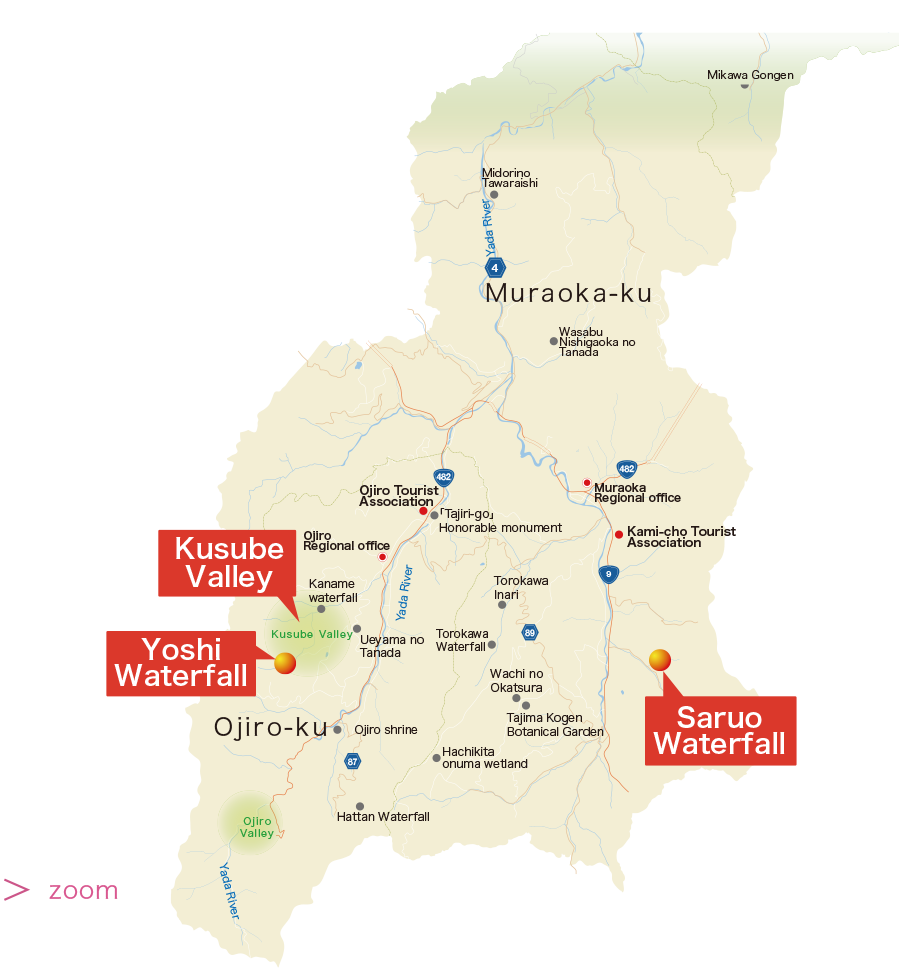 Terraced fields of Nishigaoka and Ueyama
Terraced fields consist of ridges between each tier in which water pools. This prevents rainwater from rushing down the slope of the hill, and controlling the flow of water. Given their scenic beauty throughout the four seasons, the terraced fields at Nishigaoka (Wasabu, Muraoka-ku) and Ueyama (Nukida, Ojiro-ku) have been selected as among Japan's 100 finest terraced fields.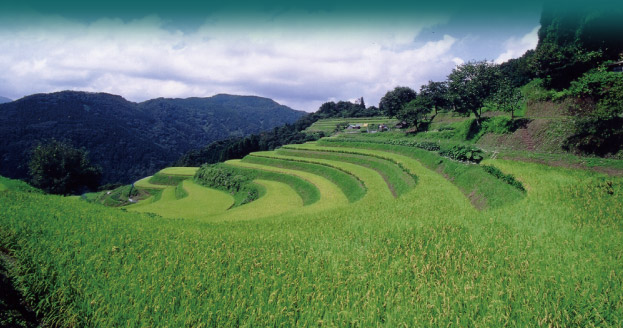 Terraced fields in Nishigaoka (Wasabu) (Muraoka-ku)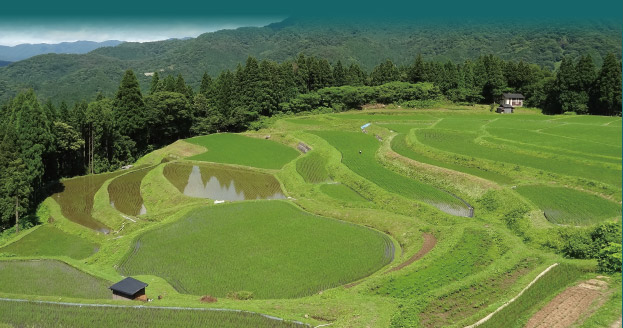 Terraced fields in Ueyama (Nukida) (Ojiro-ku)